Expertise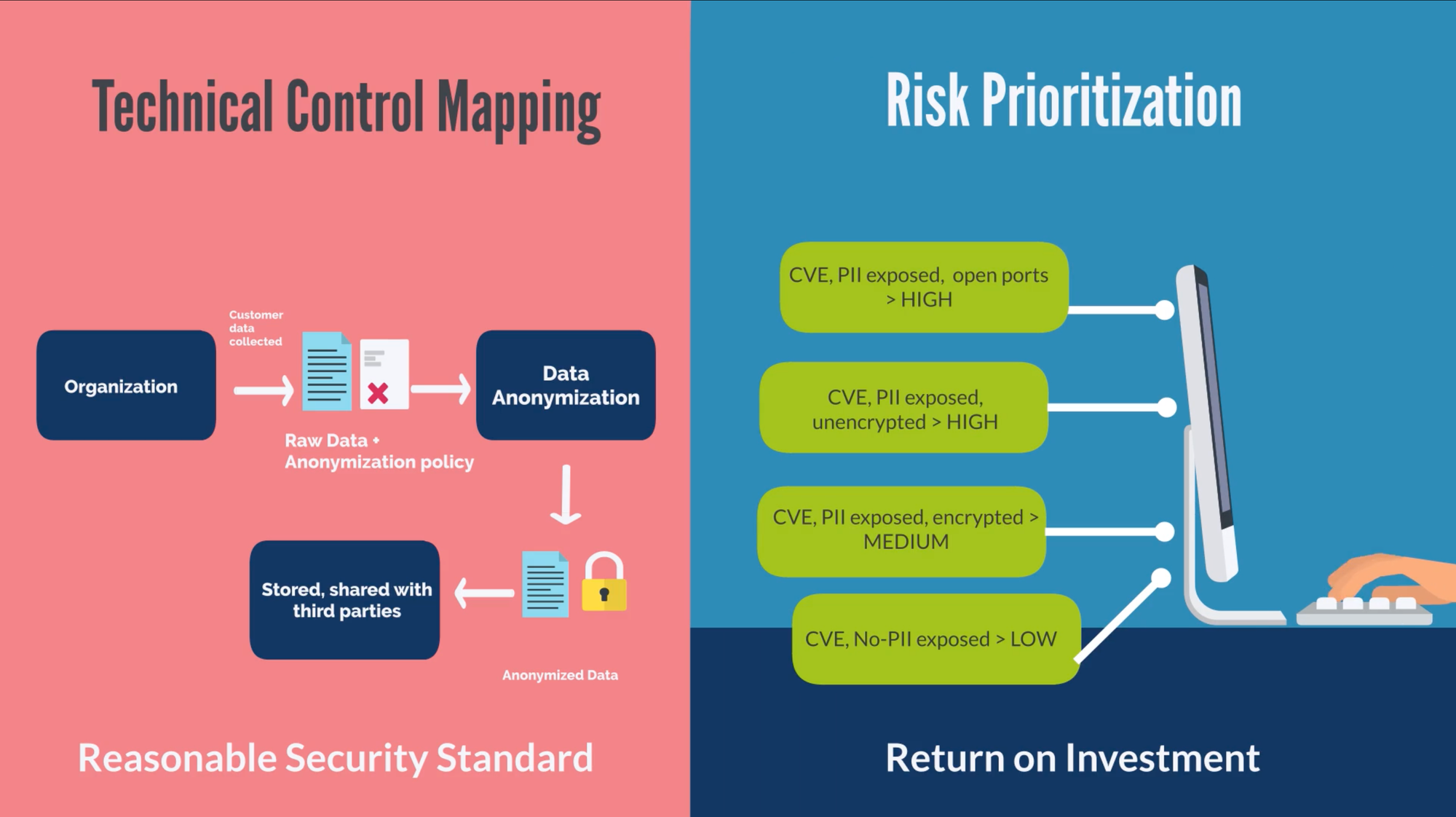 We provide technical and legal advice on security and privacy risks to bridge the gap for data protection compliance. It helps simplify the process and allows you to focus on what matters most to the bottomline.
Our guidance covers the following areas in your compliance journey:
Review of your systems and business processes to assess your readiness to meet HIPAA, GDPR or CCPA compliance obligations, and provice actionable recommendations.
Technical Control Review
Analysis of the tools running in your environment to help understand your compliance posture and identify how well applicable legal requirements are mapped to technical controls.
Risk Prioritization
Identification of the highest priority risks (for e.g., based on likelihood of data exposure) so that you can align your remediation efforts and maximize the return on your compliance investment.
Risk Mitigation
Mitigation of risk of non-compliance by tailoring your legal docs such as privacy policies, DPAs, and cyber insurance to be just the right fit for your risk profile.
Breach Response
Real-time remediation of data breach risks by putting in place an effective breach response protocol, including strategies for mitigation of breach impact and timely notification.
This guidance ensures that you are focused on the right priorities and the risk mitigation is tailored to be just the right fit for your needs. Check out compliance co-pilot to help you implement this process using our customized AI model.
---
Connect with us
If you would like to reach out for guidance or provide other input, please do not hesitate to contact us.